Clare Leighton Prints.
Clare Leighton began formal studies at the Brighton College of Art, the Slade School of Fine Art and the Central School of Arts and Crafts, where she mastered the art of wood engraving
"more"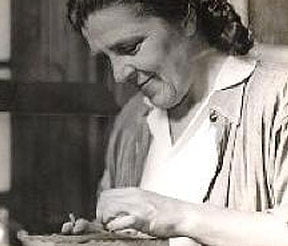 Clare's best-selling print are the "Farmers Year" where she depicted the 12 seasons of farm and land working. Her prints have become a fame favourite within the agricultural and farming community.  Clare is now regarded as a master of wood graving, with her fine detailing and her ability to capture the scene perfectly.  We supply Clare Leighton artwork as high-quality print or a fully framed print.
After finishing her studies, Clare took time to travel within Europe, staying in Italy, France, and the Balkans. She drew landscapes and lower-class workers, forming a fondness for portraying rural life.
"less"